Frontiers in Anesthesia Research Award

The Frontiers in Anesthesia Research Award (FARA) is granted triennially and is the largest IARS research grant. The FARA fosters innovation and creativity by an individual investigator, funding projects with significant originality and scientific excellence. Projects must have direct relevance to anesthesiology and play a critical role in the scientific evolution of a novel concept. Applicants must demonstrate commitment to research and the potential for leadership.
Note: The FARA Application period is now closed. Keep an eye on our website for details regarding future FARA opportunities.

You may contact [email protected] if you require additional information
Competitive applications for the FARA grant must address one of the following areas of research:
Fundamental Neuroscience Unknowns
Immune, Inflammatory, and Metabolic Consequences of Trauma, Surgery, and Critical Care
Best Use of Systems-Based Practice to Enhance Patient Safety and Quality
For specific examples of the aforementioned research areas, see our FARA Key Research Questions. Please contact [email protected] with any questions or if you would like additional information.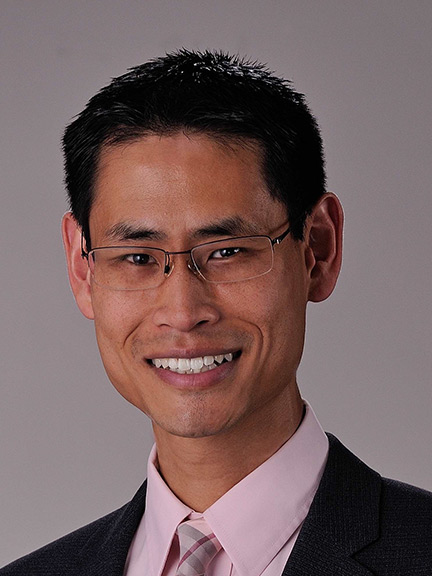 Wayland Cheng, MD, PhD
Structural Pharmacology of the Nociceptive Ion Channel TRPM3
Assistant Professor, Anesthesiology
Washington University in St. Louis
Saint Louis MO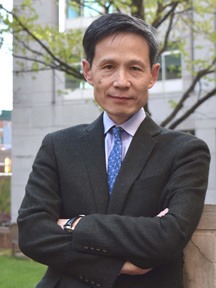 Wei Chao, MD, PhD, FAHA
Extracellular RNA, inflammation, and sepsis
The Dean's Endowed Professor in Anesthesiology
Vice-Chair for Translational Research, Department of Anesthesiology
Associate Director, Shock Trauma Anesthesiology Research Center
University of Maryland School of Medicine
Baltimore, MD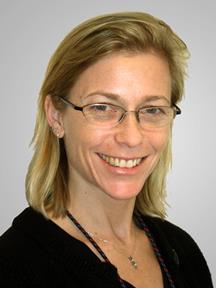 Judith Hellman, MD
Endothelial inflammatory pathways in septic vasculopathy and organ injury
Professor, Department of Anesthesia and Perioperative Care
Vice Chair for Research, Department of Anesthesia and Perioperative Care
University of California, San Francisco
San Francisco, California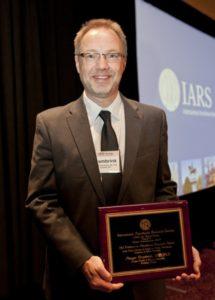 Ansgar Brambrink, MD, PhD
Long-Term Outcome of Single vs. Triple Anesthesia Exposure of Infant Monkeys
Chair of the Department of Anesthesiology, Columbia University College of Physicians & Surgeons
Anesthesiologist-in-Chief, New York-Presbyterian/Columbia University Medical Center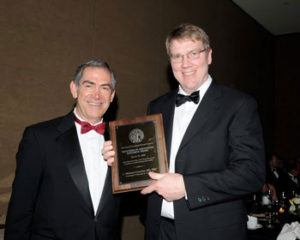 C. Michael Crowder, MD, PhD
Cellular and Molecular Mechanisms of Hypoxic and Anesthetic Preconditioning

During Award Period
Associate Professor Department of Anesthesiology
Washington University, St. Louis
St. Louis, Missouri
Current Position
Chair, Department of Anesthesiology and Pain Medicine
Alan J. Treuer Endowed Professorship, Anesthesiology
University of Washington School of Medicine
Seattle, Washington
Zhiyi Zuo, MD, PhD
Neuroprotection by RNA Interference-Produced Autoregulation of Inducible Nitric Oxide Synthase Expression
Associate Professor of Anesthesia Department of Anesthesiology
University of Virginia Health System
Charlottesville, Virginia
Michael Zaugg, MD, DEAA
Functional Genomics of Anesthetic Protection in Human Myocardium
Head of the Anesthesia Research Laboratory Institute of Anesthesiology
University of Zurich
Zurich, Switzerland
Steven A. Deem, MD
Hemoglobin, Nitric Oxide, and the Pulmonary Circulation
Associate Professor Department of Anesthesiology
University of Washington
Seattle, Washington
Mark A. Schumacher, PhD, MD
Stretch-Inactivated Channels in Pain Transduction
Assistant Professor School of Medicine Department of Anesthesia and Perioperative Care
University of California, San Francisco
San Francisco, California
Michael Schäfer, MD
Regulatory Mechanisms Of Peripheral Opioid Analgesia
Assistant Professor Freie Universität Berlin University Hospital Benjamin Franklin
Berlin, Germany
Rona G. Giffard, PhD, MD
Gene Therapy Of Ischemic Brain Injury: New Mechanisms Of Protection By BCL-2>
Assistant Professor
Stanford University School of Medicine
Palo Alto, California
Beverley A. Orser, MD, FRCPC, PhD
Anaesthetics, Second Messenger Systems And Ligand-gated Receptors
Assistant Professor
University of Toronto
Toronto, Ontario, Canada
2021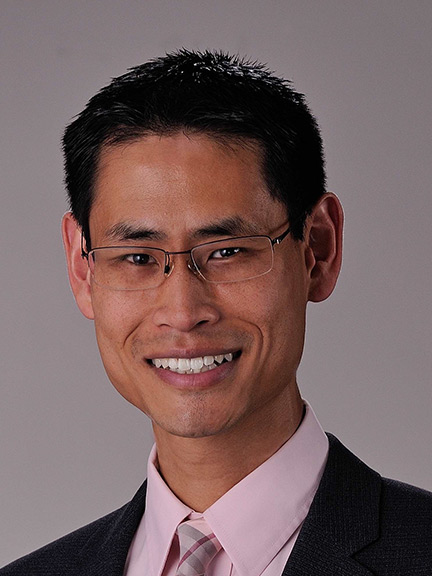 Wayland Cheng, MD, PhD Structural Pharmacology of the Nociceptive Ion Channel TRPM3 Assistant Professor, Anesthesiology Washington University in St. Louis Saint Louis MO
2018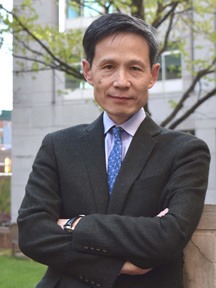 Wei Chao, MD, PhD, FAHA
Extracellular RNA, inflammation, and sepsis
The Dean's Endowed Professor in Anesthesiology
Vice-Chair for Translational Research, Department of Anesthesiology
Associate Director, Shock Trauma Anesthesiology Research Center
University of Maryland School of Medicine
Baltimore, MD
2015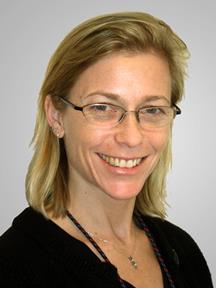 Judith Hellman, MD
Endothelial inflammatory pathways in septic vasculopathy and organ injury
Professor, Department of Anesthesia and Perioperative Care
Vice Chair for Research, Department of Anesthesia and Perioperative Care
University of California, San Francisco
San Francisco, California
2012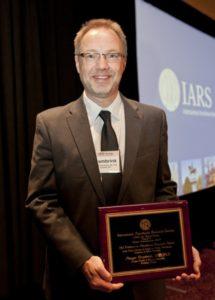 Ansgar Brambrink, MD, PhD
Long-Term Outcome of Single vs. Triple Anesthesia Exposure of Infant Monkeys
Chair of the Department of Anesthesiology, Columbia University College of Physicians & Surgeons
Anesthesiologist-in-Chief, New York-Presbyterian/Columbia University Medical Center
2009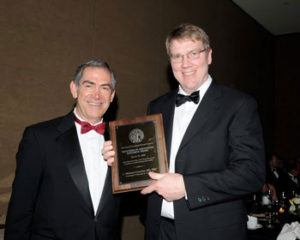 C. Michael Crowder, MD, PhD
Cellular and Molecular Mechanisms of Hypoxic and Anesthetic Preconditioning

During Award Period
Associate Professor Department of Anesthesiology
Washington University, St. Louis
St. Louis, Missouri
Current Position
Chair, Department of Anesthesiology and Pain Medicine
Alan J. Treuer Endowed Professorship, Anesthesiology
University of Washington School of Medicine
Seattle, Washington
2007
Zhiyi Zuo, MD, PhD
Neuroprotection by RNA Interference-Produced Autoregulation of Inducible Nitric Oxide Synthase Expression
Associate Professor of Anesthesia Department of Anesthesiology
University of Virginia Health System
Charlottesville, Virginia
2005
Michael Zaugg, MD, DEAA
Functional Genomics of Anesthetic Protection in Human Myocardium
Head of the Anesthesia Research Laboratory Institute of Anesthesiology
University of Zurich
Zurich, Switzerland
2003
Steven A. Deem, MD
Hemoglobin, Nitric Oxide, and the Pulmonary Circulation
Associate Professor Department of Anesthesiology
University of Washington
Seattle, Washington
2001
Mark A. Schumacher, PhD, MD
Stretch-Inactivated Channels in Pain Transduction
Assistant Professor School of Medicine Department of Anesthesia and Perioperative Care
University of California, San Francisco
San Francisco, California
1999
Michael Schäfer, MD
Regulatory Mechanisms Of Peripheral Opioid Analgesia
Assistant Professor Freie Universität Berlin University Hospital Benjamin Franklin
Berlin, Germany
1997
Rona G. Giffard, PhD, MD
Gene Therapy Of Ischemic Brain Injury: New Mechanisms Of Protection By BCL-2>
Assistant Professor
Stanford University School of Medicine
Palo Alto, California
1995
Beverley A. Orser, MD, FRCPC, PhD
Anaesthetics, Second Messenger Systems And Ligand-gated Receptors
Assistant Professor
University of Toronto
Toronto, Ontario, Canada