1995 Frontiers in Anesthesia Research Award $500,000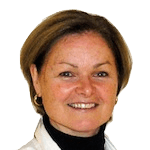 Beverley A. Orser, MD, PhD, FRCPC
Professor, Anesthesia & Physiology
University of Toronto
Toronto, Ontario, Canada
Canada Research Chair in Anesthesia
Affiliate scientist and Staff Anesthesiologist
Sunnybrook Health Sciences Centre
Trauma Research Program, Biological Sciences Discipline
Dr. Orser's Research
Dr. Orser was the inaugural recipient of the Frontiers in Anesthesia Research Award for her project, Anaesthetics, Second Messenger Systems And Ligand-gated Receptors, which led to both important publications and the establishment of the Orser Lab at the University of Toronto. Dr. Orser's most recent study and publication, Sustained increase in α5GABAA receptor function impairs memory after anesthesia, address why anesthetics can cause long-term memory loss, of vital concern for post-operative patients. This study addresses an observation first reported in 2012 in the Society's monthly scientific journal, Anesthesia & Analgesia.
Dr. Orser co-founded the Canadian Standards Association Panel on Drug Labeling, the Institute of Safe Medication Practices Canada, and the Patient Safety Committee of the Canadian Anesthesiologists' Society.
Related Publications
Thalamic δ-subunit containing GABAA receptors promote electrocortical signatures of deep non-REM sleep but do not mediate the effects of etomidate at the thalamus in vivo.
Mesbah-Oskui L, Orser BA, Horner RL.
Extrasynaptic δ-subunits containing GABAA receptors (δGABAARs) are sensitive targets for several commonly used hypnotic agents and mediate tonic neuronal inhibition. δGABAARs are highly expressed within the…
Potentiation of GABAA receptor activity by volatile anaesthetics is reduced by α5GABAA receptor-preferring inverse agonists.
Lecker I, Yin Y, Wang DS, Orser BA.
Animal studies have shown that memory deficits in the early post-anaesthetic period can be prevented by pre-treatment with an inverse agonist that preferentially inhibits α5 subunit-containing γ-aminobutyric acid type A (α5GABA(A)) receptors. The goal of this in vitro study…
Memory deficits induced by inflammation are regulated by α5-subunit-containing GABAA receptors.
Wang DS, Zurek AA, Lecker I, Yu J, Abramian AM, Avramescu S, Davies PA, Moss SJ, Lu WY, Orser BA.
Systemic inflammation causes learning and memory deficits through mechanisms that remain poorly understood. Here, we studied the pathogenesis of memory loss associated with inflammation and found that we could…
Read Dr. Orser's recent publications and articles.