2015 Frontiers in Anesthesia Research Award $750,000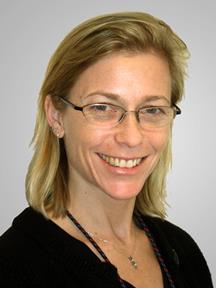 Judith Hellman, MD
Professor, Department of Anesthesia and Perioperative Care
Vice Chair for Research, Department of Anesthesia and Perioperative Care
University of California, San Francisco
San Francisco, California
Dr. Hellman's Research
Endothelial inflammatory pathways in septic vasculopathy and organ injury
Sepsis remains a global healthcare problem, and Anesthesiologists frequently manage patients with septic shock and multiple organ failure in the intensive care unit, operating room, and other interventional sites. Innovative approaches are needed to identify targets for sepsis therapies. The mechanisms by which sepsis causes multiple organ failure, which is responsible for at least half of the mortality of sepsis, have not been fully elucidated. Microvascular endothelial cells play a critical role, contributing to the coagulopathy, vascular leak, and excessive neutrophil activity in organs that are believed to drive sepsis-induced organ failure. Sepsis is initiated by engagement of host innate immune receptors, including the Toll-like receptors (TLRs), by microbial components such as endotoxin and bacterial lipoproteins. Endothelial cells, like leukocytes, express TLRs, and produce inflammatory mediators, yet the role of endothelial innate immune signaling pathways in sepsis have not been defined. Dr. Hellman discovered that extracellular signal-regulated kinase 5 (ERK5) regulates the TLR-dependent activation of endothelial cells and leukocytes. Her team also found that activation of a related MAPK, ERK1/2, reduces the induction of endothelial inflammation by TLR agonists, which is opposite to its role in leukocytes. Dr. Hellman's research focuses on endothelial cell pathways mediated through the innate immune receptors, and ERK1/2 and ERK5 in sepsis. Dr. Hellman and her team will use primary human microvascular endothelial cells and mouse sepsis models to test the hypotheses that (1) the activation of endothelial cells by microbial and host mediators causes ERK5-dependent endothelial dysfunction and organ injury, (2) endothelial ERK1/2 activation restrains or reduces endothelial inflammation, which may serve to limit endothelial dysfunction and organ injury, and (3) endothelial ERK1/2 or ERK5 pathways could be targeted to reduce sepsis-induced multiple organ failure.
Articles
ASA recognizes Judith Hellman, M.D., with its Excellence in Research Award
Related Publications
The endocannabinoid/endovanilloid N-arachidonoyl dopamine (NADA) and synthetic cannabinoid WIN55,212-2 abate the inflammatory activation of human endothelial cells.
Wilhelmsen K, Khakpour S, Tran A, Sheehan K, Schumacher M, Xu F, Hellman J.
Although cannabinoids, such as Δ(9)-tetrahydrocannabinol, have been studied extensively for their psychoactive effects, it has become apparent that certain cannabinoids possess immunomodulatory activity. Endothelial cells (ECs) are centrally involved in the pathogenesis of organ injury in acute inflammatory disorders, such as sepsis, because they express cytokines and chemokines, which facilitate the trafficking of leukocytes…
Alveolar macrophages and Toll-like receptor 4 mediate ventilated lung ischemia reperfusion injury in mice.
Prakash A, Mesa KR, Wilhelmsen K, Xu F, Dodd-o JM, Hellman J.
Ischemia-reperfusion (I-R) injury is a sterile inflammatory process that is commonly associated with diverse clinical situations such as hemorrhage followed by resuscitation, transient embolic events, and organ transplantation. I-R injury can induce lung dysfunction whether the I-R occurs in the lung or in a remote organ. Recently, evidence has emerged…
Read Dr. Hellman's recent publications and articles.