The IARS is committed to advancing the field of anesthesiology through a number of research and educational initiatives that benefit not only practicing anesthesiologists but also patients of all ages. We strive to provide you with the latest news as it becomes available. Check back here for updates.
Advice from A&A Editors: What You Should Know about Submitting Manuscripts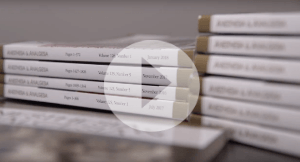 Each year, over 1800 manuscripts are submitted for review. Of those manuscripts, about 35% are accepted for publication. The A&A Editors offer a few tips for preparing your manuscript for success.
A&A: The Anesthesiologist's Key Resource to Staying Current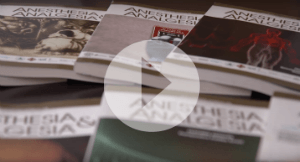 Established in 1922, Anesthesia & Analgesia provides the practice-oriented clinical research you need to keep current and deliver optimal care to your patients. Learn why you should be reading the journal and what role it serves for the anesthesia community.
Value of Presenting Research at the IARS Annual Meeting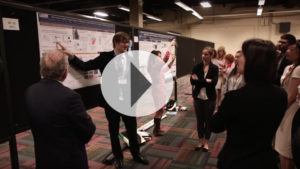 Find out why researchers from all stages in their careers and backgrounds choose to present their research during poster session presentations at the IARS Annual Meeting and why they find this experience valuable.
The Importance of Innovative Research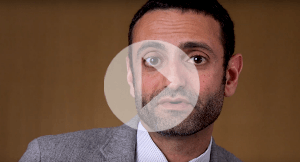 Find out why 2018 IMPACT Award Winner Dr. Michael Aziz says research is critical to the future of anesthesiology. The IMPACT award's goal is to facilitate large clinical trials to answer important anesthesiology-related questions.
The Best Place to Discover Research and Innovation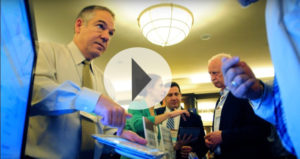 The IARS Annual Meeting is the place where people are absolutely committed to moving the anesthesia specialty forward through discovery and scientific innovation.
Who was Dr. Thomas Harry Seldon?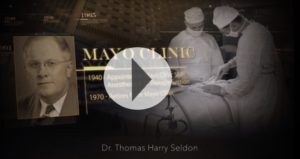 Dr. Thomas Harry Seldon, former editor of Anesthesia & Analgesia and former Board Chair, saw what the anesthesiology field could be and took it there. To honor Dr. Seldon and the values he championed, the IARS established the T.H. Seldon Memorial Lecture as the equivalent of our keynote address.
Applications for the Foundation for Anesthesia Education and Research's (FAER) Spring 2021 Grant Cycle are open now through February 15, 2021. Funding mechanisms include the Mentored Research Training Grant, Research Fellowship Grant, Research in Education Grant, and GEMSSTAR Grant. FAER also has two co-sponsored awards available. Letter of Intent submissions for the APSF-FAER Mentored Research Training Grant, co-sponsored by the Anesthesia Patient Safety Foundation (APSF), are due to [email protected] no later than January 1, 2021, and applications for the AHA-FAER Career Development Award are due to the American Heart Association (AHA) by February 16, 2021. Find out more here.
This complimentary symposium, co-hosted by Washington University School of Medicine in St. Louis and Global Virus Network, is designed to help understand the role of innate immunity in relation to the current COVID-19 pandemic, as well as to future pandemics. Hear from leading health experts from academic research to nonprofits on a wide range of topics from the basics of innate immunity to what lies ahead in addressing the COVID-19 pandemic beyond the lab.
Click here to learn more about the distinguished speakers, program schedule and to register.
Y.S. Prakash, MD, PhD, has recently joined the IARS Board of Trustees. A recognized investigator and an expert in lung biology, he is Chair of the Department of Physiology and Biomedical Engineering, and former Vice Chair of the Department of Anesthesiology at Mayo Clinic in Rochester, MN. Dr. Prakash brings a wealth of experience in studying lung diseases across the age spectrum including asthma, chronic obstructive pulmonary disease (COPD), fibrosis and pulmonary hypertension. Dr. Prakash adds a unique perspective to the IARS Board with a background that spans anesthesiology, physiology, and electrical and biomedical engineering. Read more here.
The application period for our largest IARS grant is now OPEN! Apply now if you're an individual investigator who is innovative, creative and committed to advancing research in the anesthesiology field. Apply to demonstrate your leadership skills and to foster the scientific evolution of a novel concept. Learn more here.
IARS Past Chair Emery N. Brown, MD, PhD, has been awarded the 2020 Swartz Prize for Theoretical and Computational Neuroscience by the Society for Neuroscience (SfN). Supported by the Swartz Foundation, this $30,000 prize honors an individual whose work has produced a significant cumulative contribution to theoretical and computational methods in neuroscience, has introduced new ideas and directions for brain research or made a pioneering recent advancement to the specialty. With his breadth and depth of influence in decoding patterns of neural and brain network activity and advancing how anesthetics affect the brain, Dr. Brown certainly more than meets the award's aims. Read more here.
IARS Past Chair Emery N. Brown, MD, PhD will present the 2020 DeWitt Stetten Jr. Lecture on "Rethinking General Anesthesia" on November 18 at 3:00 pm ET, sponsored by the National Institute of General Medical Sciences (NIGMS) with the National Institutes of Health (NIH). Despite employing general anesthesia for more than 165 years in the United States, and more than 100,000 Americans being anesthetized each day for surgery, how anesthetic drugs work is still a mystery. A neuroscientist, statistician and anesthesiologist and the Edward Hood Taplin Professor of Medical Engineering and Computational Neuroscience at the Massachusetts Institute of Technology (MIT), Dr. Brown will attempt to uncover some answers behind this quandary. Read more here.
IARS Board Member and Past Chair Colleen G. Koch, MD, MS, MBA has been named Dean of the University of Florida's College of Medicine. Dr. Koch is currently the Mark C. Rogers Professor and Chair of the Department of Anesthesiology and Critical Care Medicine at Johns Hopkins Medicine and Anesthesiologist-in-Chief at The Johns Hopkins Hospital; she will be the 10th dean and the first woman to hold this appointment in the school's 64-year history. Nationally recognized for her clinical outcomes research in cardiac surgery, transfusions and quality of life with more than 100 publications, she is uniquely prepared for this important role, which is set to begin in January 2021. Read more here.
The American Board of Anesthesiology (ABA) announced the election of Santhanam Suresh, MD, MBA, IARS Journal Liaison and Board Member, as its new president. Dr. Suresh, the Arthur C. King Professor and Chair of the Department of Pediatric Anesthesiology at the Ann & Robert H. Lurie Children's Hospital of Chicago (formerly Children's Memorial Hospital), will bring a wealth of knowledge and expertise to the role, furthering the ABA's mission to advance excellence in the practice of anesthesiology. Learn more here.
The IARS announces the appointment of Dean Andropoulos, MD, M.H.C.M. as the Medical Officer of SmartTots. Dr. Andropoulos is an established clinical researcher, and a board-certified physician in Anesthesiology and Pediatric Anesthesiology. He is Anesthesiologist-in-Chief at Texas Children's Hospital and Professor, Anesthesiology and Pediatrics, at Baylor College of Medicine. As the Medical Officer of SmartTots, he will help promote and advocate for research to advance and ensure safety of anesthesia in children. He will specifically work with researchers, clinicians, parents and other relevant stakeholders to develop research strategies to address the pressing challenges to understand the effects of anesthetic and sedative agents in the developing brain. He will also work with all stakeholders to support the implementation and dissemination of research results related to all SmartTots-related issues.
Christopher P. Austin, MD, director of the National Center for Advancing Translational Sciences (NCATS) at the National Institutes of Health (NIH), will address "Translational Science in the 21st Century," exploring how anesthesiology can contribute to the mission of advancing translational science. Dr. Austin's expertise in translational science and experience as NCATS Director will, without a doubt, inspire attendees who are committed to advancing the fields of anesthesiology, pain medicine and critical care.
Save the new dates for the 2020 World Critical Care and Anesthesiology Conference, endorsed by the Neurocritical Care Society (NCS), March 19-20, 2021 in Bangkok, Thailand! Register now and save 40%! For more info, email [email protected] or visit the meeting website at https://criticalcare.episirus.org/.
Congratulations to the 2020 IARS Mentored Research Award Winners: Drs. Michael Bokoch and Catharina Conrad, both at UCSF, Kamrouz Ghadimi at Duke University Medical Center and Yusuke Sugasawa at Juntendo University School of Medicine! Learn more about their relevant research to further the understanding of clinical practice in anesthesiology and related sciences at https://iars.org/iars-mentored-research-award.
Join conversations or post a clinical problem that you need help solving on the IARS Member Community. You can share best practices and collaborate easily and quickly in this member-only space. Some of the latest topics include this month's Journal Club on Fibrinolysis Shutdown, COVID-19 shedding, and Perioperative Surgical Home initiatives at your institution plus more.
In an effort to ensure that the IARS COVID-19 Resource Newsletter is providing you with the most timely and relevant information to help you address this major health crisis, the IARS would like your opinion. Please take a few moments to share your feedback by completing this short survey. Thank you for your time!
Register now for ASA's October 2-5 virtual annual meeting—just $99 for ASA members and free for resident, fellow, and student members. Explore the best science in the specialty, access more than 500 scientific abstracts, and discover relevant new ideas and practices you can immediately integrate into your own programs. Research will be presented throughout the program, in addition to an intensive Research Day on Monday.
As part of our ongoing effort to support innovation and discovery, IARS, ASA, FAER and AUA are collaborating to bring you the ANESTHESIOLOGY 2020 virtual Research Lounge—network with leaders in the specialty, reconnect with colleagues, meet new industry partners, and reach out to the next generation of researchers via informal drop-ins and scheduled, topic-specific discussion tables. Explore the ANESTHESIOLOGY 2020 research track.
Lee A. Fleisher, MD, an IARS member, was recently appointed as Chief Medical Officer and Director of The Center for Clinical Standards and Quality at the Centers for Medicare & Medicaid Services (CMS), a part of the Department of Health and Human Services (HHS).
Dr. Fleisher is currently the Robert Dunning Dripps Professor of Anesthesia at the University of Pennsylvania Health System as well as Chair of the Department of Anesthesiology and Critical Care until assuming this position; he will take over the role from Jean Moody-Williams, who will remain as CMS deputy director. He brings an abundance of experience as a practicing anesthesiologist, academic and leader in the field of medicine. Dr. Fleisher has an extensive background in health policy as well as experience defining Quality of Care metrics. In this new role, Dr. Fleisher will help to ensure the safety and security of America's nursing homes, improving quality and safety in the nation's healthcare facilities, and reducing burdensome regulations to give providers more time to care for their patients.
IARS launches COVID-19 Resource Newsletter
The IARS has convened a Scientific Advisory Board to curate the thousands of emerging journal articles on COVID-19 and highlight those of greatest value to anesthesiologists, intensivists, related specialists, and investigators. The articles featured here are the result of extensive review and discussion among our panel of experts. Featured articles are openly available on their respective journal websites. Journal CME is available for selected articles. For more information on COVID-19, visit the IARS COVID-19 website.
Read and subscribe to the newsletter.
SmartTots is seeking a Medical Officer to join its team
The International Anesthesia Research Society (IARS) is seeking candidates for the position of Medical Officer for the IARS-FDA SmartTots Public-Private Partnership.
Interested individuals should submit a succinct letter of interest and qualifications and a CV to [email protected] by July 15, 2020.
It's time to submit your Session Proposal for the IARS 2021 Annual Meeting. Make plans to share your innovative ideas and break-through research with fellow anesthesiologists.
We're accepting submissions for Innovative Sessions, Symposia, Panels, Problem-Based Learning Discussions, Workshops, and Review Course Lectures.
Deadline to Submit: July 10, 2020, 11:59 pm EST.
The IARS is looking for a few members to take a leadership role on the IARS Member Community Advisory Board as part of our partnership with DocMatter.  Advisors are asked to meet periodically with the DocMatter team to counsel them on their strategy to engage the members of the IARS Member Community. DocMatter does the work behind the scenes to make sure our members are able to easily, and efficiently collaborate with fellow IARS members, but they can do so much more with the guidance of advisors.
There is not a significant time commitment for advisors. We will ask that you set aside about an hour a month to work with DocMatter. Activities will include brainstorming on ideas for content for the IARS Member Community, help directing their team toward IARS members who would be subject matter experts in areas that come up for discussion, and being on call for ad hoc advice on how to best utilize the IARS Member Community (considering our current society goals and initiatives) to benefit our members.
If you are interested, email Meghan Whitbeck at [email protected] with your interest and CV.
Investigations now underway to explore promising therapeutic treatments for the protection of healthcare workers against COVID-19
An international group of physicians and scientists recently established the COVID-19 Research Outcomes Worldwide Network (CROWN) Collaborative, a global research network charged with investigating promising therapeutic treatments to protect frontline healthcare workers from COVID-19 infection. Washington University School of Medicine in St. Louis is serving as the central clinical coordinating center for the CROWN Collaborative under the leadership of IARS Board Member Michael Avidan, MBBCh, FCASA. Dr. Avidan is a Principal Investigator for the study.
To support this important work, the COVID-19 Therapeutics Accelerator awarded $9 million in philanthropic support to the CROWN Collaborative for research and development to bring effective COVID-19 treatments to market quickly. An initiative with contributions from an array of public and philanthropic donors including the Bill and Melinda Gates Foundation and Wellcome Trust, the COVID-19 Therapeutics Accelerator is aimed at speeding up R&D and slowing down the spread of COVID-19.
Comprised of investigators from prominent research organizations in African, European, North American and South American countries, including Cameroon, Canada, Ghana, Ireland, Peru, South Africa, Switzerland, the United Kingdom, the United States, and Zambia, the CROWN Collaborative is testing whether the antimalaria drug, chloroquine, can prevent COVID-19 infection or decrease its severity in healthcare workers on the frontlines.
The IARS, in partnership with DocMatter and many other medical societies with providers on the front lines, and the distinguished physician volunteers on the COVID-19 Scientific Advisory Board (C19SAB), are contributing to addressing the COVID-19 pandemic by helping all healthcare professionals access global peer experience and education. View the daily newsletter of hand-selected publications, reviewed by the Scientific Advisory Board for the Global COVID-19 DocMatter Community Newsletter.
Interest in decontamination and re-use of N95 and similarly rated particle filtering masks designed for single use has skyrocketed due to extraordinary demand that cannot be met during the current COVID-19 pandemic. For a decontamination technique to be considered worthy it must satisfy at least 4 criteria.
1.     Effective in inactivating the targeted pathogen
2.     Preserve desired particle filtration after decontamination
3.     Preserve mask fit
4.     Be safe for reuse
We have assembled potentially useful resources and references on this topic. Click here to read more.
IARS has agreed to endorse and help fund the US component of intubateCOVID.org, a global registry to track occupational exposures and health outcomes for anesthesiologists and other clinicians involved in airway management for COVID-19 patients. To learn more about participating, please visit intubatecovid.org or contact the project team at [email protected].
The COVID-19 pandemic is a major health crisis straining the healthcare system and affecting us all. The IARS is committed to supporting our members who are addressing this illness on the front lines in any way we can.
IARS has assembled a content base with the latest peer-reviewed articles on COVID-19 from leading medical journals, sorted by topic and chronologically. In the daily Global COVID-19 DocMatter Community Newsletter healthcare professionals on the front lines are given access to global peer experiences and education from publications hand-selected and reviewed by the IARS-DocMatter COVID-19 Scientific Advisory Board. All of these articles are openly available without login. View the resources.
Given the recent emergence of severe acute respiratory syndrome coronavirus 2 (SARS-CoV-2) and the ensuing worldwide, widespread human-to-human transmission of Coronavirus Disease 2019 (COVID-19), the World Health Organization (WHO) has declared a pandemic status for this virus and virus-related disease.
COVID-19 remains a rapidly evolving and thus fluid disease. However, what is clear is the tremendous adverse impact COVID-19 is having on the health and well-being of the world's population.
In the absence of timely, valid, and pertinent information, many clinicians worldwide are inadequately informed and insufficiently prepared to help manage this new disease. Anesthesia & Analgesia and A&A Practice are committed to assisting our audience in addressing the current COVID-19 pandemic. Click here to learn more about what is available.
IARS Trustee Laura E. Niklason, PhD, MD, was recently elected to the National Academy of Engineering (NAE), honored for her work in cardiovascular engineering, lung regeneration, and biomedical imaging. She joins a venerated group of more than 2,000 of the world's most accomplished engineers recognized for making outstanding contributions to engineering research, practice and education and for pioneering new frontiers in technology.
The University of Toronto has released Coronavirus contact precautions for healthcare workers involved with treating patients who have, or are suspected of having, the Coronavirus. The guidelines concentrate on intubation for a suspected or confirmed patient infected with the novel coronavirus, 2019-nCoV. Assembled by infection prevention and control experts at the University of Toronto, these are interim recommendations as the guidelines may change.
The guidelines offer recommendations for routine and non-routine care, but urge healthcare workers to seek advice from their local infectious disease experts as care may differ by region.
Click here to access the University of Toronto Coronavirus Safety Precautions. This page also links to additional resources from a variety of sources including the World Health Organization, Toronto Public Health and more.
We are pleased to announce that the application cycle for the 2020 IARS Mentored Research Awards (IMRA) is now open! Up to four research projects will be selected to receive a maximum award of $175,000 each, payable over two years. All applications must be received by April 30, 2020 for consideration. Applications for IMRA may be in any area of investigation (clinical, translational, basic science), but must have ultimate relevance to the broad practice of anesthesiology and its subspecialties. The grants are intended to help create future leaders and prepare applicants to apply for independent research funding. For more information, please visit www.iars.org/awards/IMRA.
For much of his career, Dr. Kelz has contributed to unraveling the mystery behind how anesthetic drugs work while concurrently providing exceptional mentorship to promising young investigators. Find out how his expertise and passion for the specialty of anesthesiology will benefit the IARS community.
The IARS established its grants and awards program in 1983 to further the scientific advancement of the anesthesiology specialty. To date, the IARS has funded more than 200 projects, contributing more than $14 million to the anesthesia community – nearly $1 million annually.
Tong Joo "TJ" Gan, MD, MHS, FRCA, MBA was an early recipient of the IARS Clinical Scholars Research Award (CSRA). The CSRA was created in 1994 by IARS to further the understanding of anesthesiology and related sciences in clinical practice through clinical investigations and in 2011 became the IARS Mentored Research Award (IMRA). Find out how this award guided his career trajectory over the past 20 years.
Dr. Jacob Basak, a critical care fellow in the department of anesthesiology at Washington University in St. Louis School of Medicine, was awarded the Kosaka Best of Meeting Award Winner – Scholars at the IARS 2019 Annual Meeting for his research, "Bacterial Sepsis Increases Fibrillary Amyloid Load and Neuroinflammation in a Mouse Model of Alzheimer's disease Pathology." Learn more about why he attended the Annual Meeting, what winning this award meant to him and the purpose of his research.
Dr. Ming Ann Sing, a year 2 anesthesiology resident in the National University Hospital of Singapore, received the Kosaka Best of Meeting Award Winner – Clinical Research at the IARS 2019 Annual Meeting for her research, "Sustaining the Gains – A 6 Year Follow through of the Impact of a Hospital Wide Patient Safety Strategy on Global and Anesthetic Patient Safety Outcomes." Learn about some of the pain points she encountered in conducting research and why she finds research awards valuable.
Dr. Viola Neudecker, a postdoctoral research scientist in the Department of Anesthesiology at Columbia University, was selected to receive the Kosaka Best of Meeting Award in Basic Science Research at the IARS 2019 Annual Meeting for her research, "GFAP expression in the visual cortex is increased in juvenile non-human primates that were exposed to anesthesia during infancy." Learn about the goals and results of her research as well as why she finds the IARS Annual Meeting valuable.
The National Academy of Medicine recently recognized IARS Trustees George Mashour, MD, PhD, and Beverley Ann Orser, MD, PhD, FRCPC, for their professional accomplishments and service to the field of medicine and health care, electing them as members to its esteemed membership of the top individuals in their field of medicine. Their election to the 2018 class of the Academy is considered one of the highest honors in the field. The mission of the National Academy of Medicine is to improve health for all by advancing science, accelerating health equity, and providing independent, authoritative, and trusted advice nationally and internationally. Discover why Drs. Mashour and Orser's dedication to the advancement of science and efforts to improve patient outcomes exemplify the mission of NAM.
Subscribe
A&A Bulletin
A&A eTOC
The Daily Dose
IARS Learning
IARS Research News
IARS YouTube Channel
SmartTots News
News Categories
IARS has assembled a content base with the latest peer-reviewed articles on COVID-19 from leading medical journals, sorted by topic and chronologically. All of these articles are openly available without login. View the resources.
A&A Bulletin, an e-bulletin for IARS members, provides an overview of the current edition of Anesthesia & Analgesia as well as highlights of other IARS news and announcements.
An electronic Table of Contents for the latest issue of Anesthesia & Analgesia. Visit the A&A website and click on Subscribe to eTOC at the bottom of the page to receive this monthly email.
IARS Learning is a monthly e-newsletter that provides highlights of the latest videos and podcasts available from IARS and OpenAnesthesia™. The more than 1,000 videos and podcasts from IARS and OpenAnesthesia™ include interviews with experts on pertinent topics, including opportunities to claim CME and tutorials on techniques like EEG for Anesthesia, and presentations from the IARS Annual Meetings.
The IARS Research News, an e-newsletter for IARS members, curates the latest IARS research content and news in the specialty into one, easy-to-access location, saving you time from your busy schedule and providing a tool to improve your anesthesiology endeavors.
Find out what the experts in the field are saying about the Annual Meeting, IARS and anesthesia as a whole in videos on the IARS YouTube Channel.
Read the latest news about pediatric anesthesia research focused on making surgery safer for infants and children.
The Daily Dose is the official e-newsletter of the IARS Annual Meeting. After each day of the meeting, IARS members and Annual Meeting attendees will receive articles and summaries of sessions presented. Each day, review the sessions you have attended or read about the sessions you might have missed.
Support IARS
The IARS contributes more than $1 million each year to fund important anesthesia research. Your donation will help support innovative and forward-thinking anesthesia research and education initiatives, all of which are designed to benefit patient care. You can feel good knowing that 100% of your donation is directly allocated to research.