The IARS is committed to advancing the field of anesthesiology through a number of research and educational initiatives that benefit not only practicing anesthesiologists but also patients of all ages. We strive to provide you with the latest news as it becomes available. Check back here for updates.
Advice from A&A Editors: What You Should Know about Submitting Manuscripts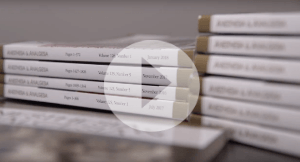 Each year, over 1800 manuscripts are submitted for review. Of those manuscripts, about 35% are accepted for publication. The A&A Editors offer a few tips for preparing your manuscript for success.
A&A: The Anesthesiologist's Key Resource to Staying Current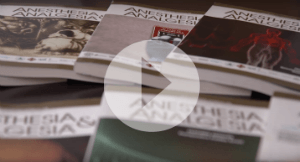 Established in 1922, Anesthesia & Analgesia provides the practice-oriented clinical research you need to keep current and deliver optimal care to your patients. Learn why you should be reading the journal and what role it serves for the anesthesia community.
Value of Presenting Research at the IARS Annual Meeting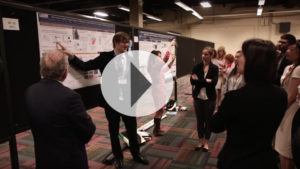 Find out why researchers from all stages in their careers and backgrounds choose to present their research during poster session presentations at the IARS Annual Meeting and why they find this experience valuable.
The Importance of Innovative Research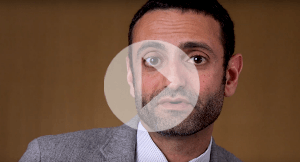 Find out why 2018 IMPACT Award Winner Dr. Michael Aziz says research is critical to the future of anesthesiology. The IMPACT award's goal is to facilitate large clinical trials to answer important anesthesiology-related questions.
The Best Place to Discover Research and Innovation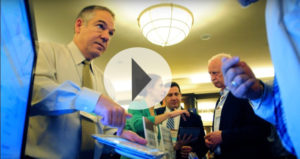 The IARS Annual Meeting is the place where people are absolutely committed to moving the anesthesia specialty forward through discovery and scientific innovation.
Who was Dr. Thomas Harry Seldon?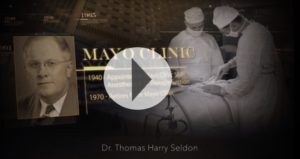 Dr. Thomas Harry Seldon, former editor of Anesthesia & Analgesia and former Board Chair, saw what the anesthesiology field could be and took it there. To honor Dr. Seldon and the values he championed, the IARS established the T.H. Seldon Memorial Lecture as the equivalent of our keynote address.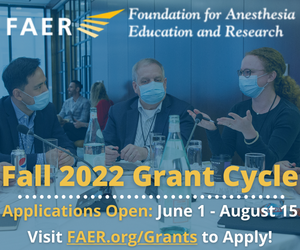 Subscribe
Bulletin
A&A eTOC
The Daily Dose
IARS Learning
IARS YouTube Channel
SmartTots News
News Categories
IARS has assembled a content base with the latest peer-reviewed articles on COVID-19 from leading medical journals, sorted by topic and chronologically. All of these articles are openly available without login. View the resources.
Bulletin, an e-bulletin for IARS members, provides an overview of the current edition of Anesthesia & Analgesia as well as highlights of other IARS news and announcements.
An electronic Table of Contents for the latest issue of Anesthesia & Analgesia. Visit the A&A website and click on Subscribe to eTOC at the bottom of the page to receive this monthly email.
IARS Learning is a monthly e-newsletter that provides highlights of the latest videos and podcasts available from IARS and OpenAnesthesia™. The more than 1,000 videos and podcasts from IARS and OpenAnesthesia™ include interviews with experts on pertinent topics, including opportunities to claim CME and view presentations from the IARS Annual Meetings.
Find out what the experts in the field are saying about the Annual Meeting, IARS and anesthesia as a whole in videos on the IARS YouTube Channel.
Read the latest news about pediatric anesthesia research focused on making surgery safer for infants and children.
The Daily Dose is the official e-newsletter of the IARS Annual Meeting. After each day of the meeting, IARS members and Annual Meeting attendees will receive articles and summaries of sessions presented. Each day, review the sessions you have attended or read about the sessions you might have missed.
Support IARS
The IARS contributes more than $1 million each year to fund important anesthesia research. Your donation will help support innovative and forward-thinking anesthesia research and education initiatives, all of which are designed to benefit patient care. You can feel good knowing that 100% of your donation is directly allocated to research.