The Daily Dose • Thursday, May 27, 2021
Kosaka Scholars Presentation Award Winner: Yifan Xu, MD, PhD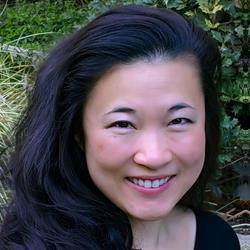 Yifan Xu, MD, PhD, from Oregon Health and Science University (OHSU), was awarded the Kosaka Best Scholars Presentation Award for her research on "Modulation of Microvascular Blood Flow and Stroke Outcome Via GPR39 in Mice" during the Kosaka Best Abstract Awards Session on May 16 at the IARS 2021 Annual Meeting. She shared insights about her work and what attracted her to neurovascular coupling. 
What is your professional title and how long have you been at this institution?
I am an anesthesiology resident and I have been at OHSU for five years. For this study, I am the principal investigator.
Do you conduct your research by yourself or with a team?
I do research by myself with mentoring from Dr. Nabil Alkayed and core staff in Anesthesiology and Perioperative Medicine.
What drew you to this area of research?
Neurovascular coupling, which is the interdependence of neurons and their specific capillary blood, and particularly the control of blood flow through the tiniest blood vessels, fascinates me. So many factors go into making sure neurons receive the nutrients and oxygen they need.  In stroke, for instance, there are variable outcomes after stroke even after removal of the clot.  This suggests there are more factors, beyond removal of the physical blockage in blood vessels, involved in moving nutrients and oxygen back to the brain. 
What is the goal of your research and the most significant finding? 
The goal is to determine whether the G Protein-Coupled Receptor 39, GPR39, shown to respond to zinc, blood vessel dilating, and constricting of molecules, plays a role in stroke outcome. 
The most significant finding is that mice without the GPR39 receptor have bigger strokes.  Decreased blood through the capillary blood vessels may be a contributing factor.
Will your findings directly affect patient care?
My findings do not yet directly improve patient care.  However, there are many chemicals that activate components of GPR39 and one of these may someday help patients after stroke by improving blood flow through the capillaries.
How do you feel about receiving the Kosaka Best of Meeting Award?  Do you think this award will affect your research/professional trajectory?
I feel honored to have my work recognized and I am very thankful to the Foundation for Anesthesia Education and Research (FAER) for granting me a research fellowship grant, RFG, to complete this work in the first place.
I hope the Kosaka Award recognition will help to highlight the excellent work done at the scholar level by all the anesthesiology researchers at the resident and fellow levels.
How has the COVID-19 pandemic affected your research and work over the past year?
I had to re-focus my work, dramatically. My initial focus was more on sex differences during stroke but, due to time restrictions, I was unable to follow up on the fact that GPR39 does not seem to affect female mice as much as males. It was also isolating to be doing a project on my own with those who normally work around me on alternating schedules to decrease lab density.
The FAER was extremely accommodating in granting me a no-cost extension so that I could continue my work, and my residency program was very flexible in allowing me to shift my clinical schedule so that lab closures would not affect my research time. I was sad that the IARS conference did not happen in 2020, since networking at that time would have been helpful to my work and career.
How has COVID-19 changed your learning/education needs?
I actually think that being able to attend conferences virtually is a huge benefit. Of course, I really miss the greater anesthesiology research community, the socializing every year, and the opportunity to explore conference cities. However, I think there is a benefit to having a much more international audience with people who might otherwise not be able to attend.
Do you see any changes becoming more permanent?
I hope that virtual conferences will always be an option, but I also hope we can return to full lab density soon. Having informal, off-the-cuff conversations with colleagues is a huge benefit — they stimulate progress in research and help with troubleshooting annoying problems. Having our in-person community back again will be wonderful.