2013 Teaching Recognition Award for Achievement in Education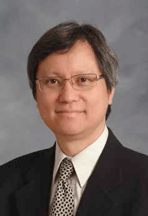 Vincent W.S. Chan, MD, FRCPC
University of Toronto
Toronto, Ontario, Canada
"Vincent embarked on the quest of changing regional anesthesia from art to science through research and education in clinical ultrasound application. In the past decade, he worked tirelessly to advance research in ultrasound education, establish curriculum and guidelines for ultrasound education, conduct practical hands on ultrasound training worldwide, created textbooks, DVD's and web based educational resources; furthermore, he provided leadership in promoting ultrasound education. Professor Chan is one of the most sought after renowned educators in ultrasound training in almost all anesthesiology societies' conferences in all 5 continents and has led over 150 ultrasound-guided regional anesthesia workshops."  – Davy Cheng, MD, MSc, FRCPC, FCAHS, CCPE, Distinguished University Professor & Chair/Chief, Department of Anesthesia & Perioperative Medicine, London Health Sciences Centre & St. Joseph's Health Care. Visit Dr. Chan's Research Page at the Toronto Western Research Institute.
Dr. Chan was the 2009 recipient of the Canadian Anesthesiologists' Society Gold Medal Award.
Read Dr. Chan's recent publications and articles.
Support IARS
The IARS contributes more than $1 million each year to fund important anesthesia research. Your donation will help support innovative and forward-thinking anesthesia research and education initiatives, all of which are designed to benefit patient care. You can feel good knowing that 100% of your donation is directly allocated to research.