2014 Teaching Recognition Award for Achievement in Education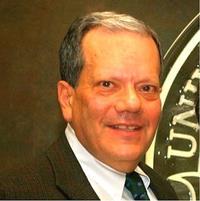 Paul G. Barash, MD
Professor of Anesthesiology
Yale University School of Medicine
New Haven, Connecticut
Biography
Paul G. Barash, MD, is Professor of Anesthesiology at Yale University School of Medicine. He is a skilled educator, whether in one-to-one relationships in the operating room with residents, or in a large lecture hall to hundreds of participants. In recognition of his excellence at teaching, he was chosen by the residents at Yale University as the 2004 Teacher of the Year. Mentoring is also a key component of his career. Dr. Barash has mentored numerous chairs and section chiefs. More important is his selfless work and encouragement of younger physicians in anesthesiology at the resident, fellow, and faculty level. A notable international achievement was his establishment of an anesthesiology training program in Armenia following a devastating earthquake in 1988. This program was instrumental in providing plastic and reconstructive surgery for the thousands of Armenians injured not only in the earthquake but also in subsequent wars and from burns related to the use of unsafe kerosene heaters.
Dr. Barash has been a leading educator in anesthesiology for nearly 40 years. His enormous body of work in education, accentuated by his application of innovative technology to learning, makes him an ideal recipient of the IARS Achievement in Education Award.
Research Summary
Dr. Barash is currently conducting research in two areas: perioperative cardiovascular anesthesia and healthcare delivery. In particular working with Dr. John Elefteriades (Chief Cardiac Surgery), he is utilizing intraoperative echocardiographic imaging techniques to elucidate the mechanical properties of thoracic aortic aneurysms. Using QA databases and information directly gathered in the operating rooms, Dr. Barash and his team are evaluating the logistics of delivering anesthetic care in an inpatient operating room suite of an academic medical center.
Support IARS
The IARS contributes more than $1 million each year to fund important anesthesia research. Your donation will help support innovative and forward-thinking anesthesia research and education initiatives, all of which are designed to benefit patient care. You can feel good knowing that 100% of your donation is directly allocated to research.