2014 IARS Mentored Research Award $150,000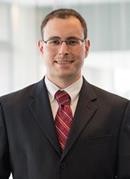 Miles Berger, MD, PhD
Duke University Medical Center
Durham, North Carolina
Dr. Berger's Research
The trajectory and significance of perioperative changes in Alzheimer's disease biomarkers
This study represents the first long-term, properly powered prospective clinical study to determine the long-term trajectory of perioperative changes in AD biomarkers, and to correlate these AD biomarker changes with changes in cognitive function and brain connectivity. Understanding these relationships will clarify the effect of anesthesia and surgery on AD pathogenesis, and could help develop strategies to block these effects and improve neurocognitive function after surgery.
Related Publications
Postoperative changes in cognition and cerebrospinal fluid neurodegenerative disease biomarkers
Berger, et al.
Utilizing pre- and post-surgery cognitive scores and lumbar punctures from 110 patients, the authors determine that neurocognitive changes after non-cardiac, non-neurologic surgery in the majority of cognitively healthy, community-dwelling older adults are unlikely to be related to postoperative changes in AD neuropathology (as assessed by CSF Aβ, tau or p-tau-181p levels or the p-tau-181p/Aβ or tau/Aβ ratios).
Neurological complications of cardiac surgery.
McDonagh DL, Berger M, Mathew JP, Graffagnino C, Milano CA, Newman MF.
As increasing numbers of elderly people undergo cardiac surgery, neurologists are frequently called upon to assess patients with neurological complications from the procedure. Some complications mandate acute intervention, whereas others need longer term observation and management. A large amount of published literature exists about these complications…
Read Dr. Berger's recent publications and articles.
Support IARS
The IARS contributes more than $1 million each year to fund important anesthesia research. Your donation will help support innovative and forward-thinking anesthesia research and education initiatives, all of which are designed to benefit patient care. You can feel good knowing that 100% of your donation is directly allocated to research.