2021 IARS Mentored Research Award Recipient Interview: Laura Downey, MD
Characterizing platelet function in neonates undergoing cardiac surgery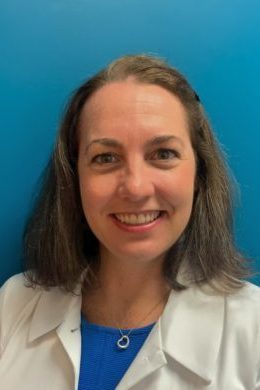 Laura Downey, MD
Assistant Professor
Emory University
Atlanta, GA
Laura Downey, MD, an assistant professor at Emory University, discusses her research to improve coagulation and hemostasis in children undergoing cardiac surgery and shares her hopes on how receiving the 2021 IARS Mentored Research Award (IMRA) will impact future investigations and her career path.
1. Can you give me a brief overview of what it is you do in your daily work?
I am a pediatric cardiac anesthesiologist at Children's Healthcare of Atlanta (Emory University). My daily clinical duties involve providing anesthesia for congenital cardiac patients in the operating room, cardiac catheterization lab, imaging and patients with cardiac disease coming for non-cardiac surgery. In addition to providing clinical care for these patients, I work with pediatric and pediatric cardiac anesthesia fellows, anesthesia residents, and medical students and provide both hands on teaching as well as scheduled lectures on congenital cardiac physiology, coagulation, and perioperative management of pediatric patients. With the remainder of my time, I conduct research on pediatric and neonatal coagulation and hemostasis.
2. Is there anyone else you wish to acknowledge as part of this research team?
I am fortunate to have Dr. Wilbur Lam as a research mentor. Dr. Lam's expertise in applying microfluidic technologies to understand the cellular biophysics of hematologic processes combined with my clinical research focus on neonatal coagulation, will allow us to explore the dynamic effects of cardiopulmonary bypass and transfusion on developmental hemostasis using single cell assays of platelet function and physiologic in vitro models of hematologic diseases. I have also developed a strong collaboration with Dr. David Myers. Dr. Myers is a biomedical engineer, who has extensive expertise in fluid dynamics and platelet contraction force in pediatric patients. Both of these mentors have been integral to the development of this project and are critical to the success of the proposed project.
3. What drew you to this area of research?
During residency and fellowship, my time in the pediatric cardiac operating rooms piqued my interest in coagulation management. Taking care of pediatric cardiac patients, I realized that they were being transfused with a significant amount of blood products. The sequelae of these massive transfusions led to increased risk of thrombosis, re-exploration, longer mechanical ventilation time, and even increasing difficulty finding blood products or organs in the future due to antibody formation. As a result, my research has focused on understanding the role of developmental hemostasis in children undergoing cardiopulmonary bypass surgery and how it affects intraoperative hemostasis management.
4. What is the goal of your research?
Neonates undergoing cardiac surgery are at risk for bleeding and multiple transfusions due to the effects of cardiopulmonary bypass (CPB), hemodilution, and an immature coagulation system that contribute to platelet deficiency and impaired platelet function. While many platelet function tests allow clinicians to guide hemostatic therapy in adult cardiac surgery, these tests were designed for adults and report conflicting data in neonates. Using several modalities to assess platelet function, we hope the results of this study will allow us to understand important differences between adult and neonatal platelets and elucidate important platelet interactions after CPB or transfusions.
5. What is the potential impact of your research on the field of anesthesia?
This study represents an important step in understanding the complex process of developmental hemostasis and the effect of CPB on platelet function. Building on previous work that demonstrate molecular differences in neonatal platelets and other coagulation proteins important for hemostasis, this study may explain qualitative differences in neonatal platelets, the reduction in platelet activity after CPB, and the poor integration of transfused adult platelets with neonatal platelets during clot formation. We hope that our novel technology will provide physicians real time information to guide transfusion strategies and minimize unnecessary exposures to blood transfusions and improve overall patient outcomes in this vulnerable population.
6. How do you feel about receiving the IARS Mentored Research Award?
My clinical research has brought important meaning to my clinical work in the pediatric operating rooms, helped my patients, and enabled me to inspire fellows, residents and medical students about the importance of translational research. I am excited that the IARS Mentored Research Award will allow me to continue clinical research to improve coagulation and hemostasis in children undergoing cardiac surgery.
7.How will this award affect your research/professional trajectory?
This award will increase opportunities for collaborative and innovative research endeavors that may lead to a paradigm shift in managing hemostasis with the safest and most effective strategies in reducing bleeding and blood transfusions in pediatric cardiac patients.  Going forward, I am excited about the potential for multi-institutional research and inspiring the current generation of researchers to pursue an academic career so that they too may further the knowledge and excellence of pediatric anesthesia.
8. Once you complete this mentored research award, what's next for you? What's your vision for the future?
Long-term, I hope these areas of study lead to evidence-based strategies to improve post-bypass hemostasis and reduce the overall allogeneic blood product transfusions in this vulnerable population.
"This award will increase opportunities for collaborative and innovative research endeavors that may lead to a paradigm shift in managing hemostasis with the safest and most effective strategies in reducing bleeding and blood transfusions in pediatric cardiac patients."
– 2021 IARS Mentored Research Award Recipient Laura Downey, MD