2010 Teaching Recognition Award for Achievement in Education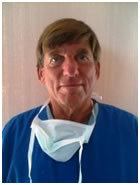 Jonathan L. Benumof, MD
University of California, San Diego
San Diego, California
Education Philosophy
Dr. Benumof defines his primary professional mission as "the creation of new, and strengthening of existing, anesthesiologists."  Through 37 years of teaching anesthesia professionals, Dr. Benumof has encouraged educational material that maintains a balance between practical application and intellectual content.  He prides himself on his ability and willingness to repeatedly reinvent his teaching material to ensure both message clarity and broad audience appeal.
Dr. Benumof has, most notably, made significant contributions to the instructional approach of airway management.  For 25 consecutive years, Dr. Benumof has implemented a month-long mandatory resident airway management rotation, allowing each anesthesia resident ample one-on-one time with dedicated airway faculty.  To ensure a smooth transition into the operating room, the teaching program requires airway residents to begin their rotation with a half-day workshop.  This workshop exposes residents to the in-vivo work of the operating room through in-vitro models.  Dr. Benumof ultimately strives to provide each of his anesthesia residents with a stress-free operating room that guarantees a great depth of knowledge and experience.
Notable Accomplishments
Single-authored textbook Anesthesia for Thoracic Surgery (two editions) – recognized by the American Society of Anesthesiologists (ASA) as the best book of the decade (1980-1989)
UCSD Department of Anesthesia Teaching Excellence
(1988, 1998, 2008)
Invited speaker at over 300 national and international meetings
Honorary fellow of the Faculty of Anaesthetists of Australia
Elected lifetime honorary member of the Society for Airway Management
Visit Dr. Benumof's Faculty and Research Page at the University of California, San Diego
Support IARS
The IARS contributes more than $1 million each year to fund important anesthesia research. Your donation will help support innovative and forward-thinking anesthesia research and education initiatives, all of which are designed to benefit patient care. You can feel good knowing that 100% of your donation is directly allocated to research.