Join IARS or Renew Membership
The IARS has your covered in normal times and challenging ones. Connect with colleagues and thought leadership in the IARS Member Community. Access cutting-edge education and stay abreast of the latest breakthroughs in the specialty. Gain access to research grants and many more valuable educational and research resources. Your support helps IARS make strides in improving patient care and addressing difficult problems in anesthesiology. View a full list of benefits here.
Improving Health Through Discovery and Education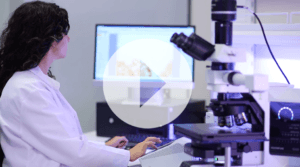 Learn more about the IARS mission to improve patient care through research and education, collaboration and year-round educational and CME activities in this video.
Available for:

Individuals with doctorate degrees, licensed to practice in the medical, osteopathic, dental, or veterinary fields or other disciplines, who are engaged in active clinical practice or research relating to anesthesia or pain management (MD, PhD, DMD, DDS, DVM, etc.).

Individuals licensed or accredited as allied health professionals in anesthesia-related specialties (such as CRNA, AA, etc.), as well as individuals who are interested in anesthesia research or research outcomes.
Fellows and In-Training
Membership
Available for:

Physicians in approved anesthesiology training programs.

Individuals in training programs for other disciplines (i.e. CRNA training, dentistry training, veterinary medicine training, anesthesiology assistant training, etc.) or enrolled in medical school.

Training institution name, training start, and anticipated end date must be provided.
Available for:

Members who have recently retired and been a member for 10 years or more, but still want to stay updated on the latest news in the field and support the profession to which they devoted their careers.

To become a member at this level, please contact Member Services at

[email protected]

or 1-240-646-7089.
Affiliate Full
Membership
Available for:
Members of Anesthesia & Analgesia journal affiliate societies receive a discount on an IARS Full Membership. Contact your affiliate society for the IARS discount code. Only one society discount may be used per annual membership.
To see a list of affiliate societies and affiliate membership options, click here.
The IARS is a 501(c)(3) tax-exempt organization, a portion of membership dues may be treated as a deductible business expense. Please note IARS membership dues are not refundable. Exceptions may be made under special circumstances and if requested within three months of payment.