2021 IARS Mentored Research Award Recipient Interview: Jessica Spence, MD, PhD, FRCPC
Genetic risk prediction of new atrial fibrillation after cardiac surgery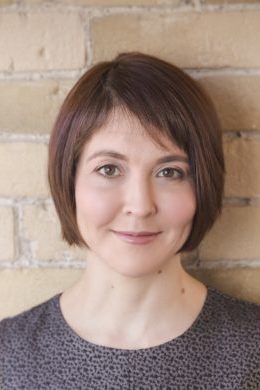 Jessica Spence, MD, PhD, FRCPC
Anesthesiologist, Intensivist
McMaster University, Faculty of Health Sciences
Hamilton, Ontario, Canada
Jessica Spence, MD, PhD, FRCPC, an anesthesiologist and intensivist at McMaster University, contemplates the implications of her research on perioperative outcomes after cardiac surgery and how her 2021 IARS Mentored Research Award will play a major role in what comes next.
1. Can you give me a brief overview of what it is you do in your daily work?
Both my clinical work and academic work are dedicated to optimizing the perioperative outcomes of patients having cardiac surgery. My clinical work is divided between the cardiac surgical OR and ICU, where I work as a cardiac anesthesiologist and intensivist.
2. Is there anyone else you wish to acknowledge as part of this research team?
I'm very lucky to be a member of the Perioperative Research Group at the Population Health Research Institute. Their collaboration and support has been instrumental in my growth and success. Specifically, I would like to mention my mentor — Dr. PJ Devereaux — as well as the rest of the Perioperative Research Team of investigators, including Drs. William McIntyre, Emilie Belley-Côté, Richard Whitlock, Flavia Borges, Maura Marcucci, André Lamy, Mike McGillion, as well as our incredibly bright and talented coordinator Kate Brady and Program Manager Jessica Vincent.
3. What drew you to this area of research?
My base training prior to medical school was as an occupational therapist, where my daily work focused on optimizing function and neurocognitive outcomes. It was this experience that inspired me to study these outcomes, which are arguably of the greatest importance to patients, among patients undergoing cardiac surgery.
4. What is the goal of your research?
The project being supported by my IARS Mentored Research Award will genotype the VISION Cardiac Surgery Biobank to enable the creation of a polygenic risk score for the development of new postoperative atrial fibrillation (POAF) after cardiac surgery.
5. What is the potential impact of your research on the field of anesthesia?
A polygenic risk score that enables the prediction of new POAF may inform clinical care across the perioperative period. In the pre- and intraoperative periods, patients with a higher risk score for new POAF may be candidates for proven prophylactic therapies (e.g. oral amiodarone) or a focused population for testing new interventions (e.g. botulinum toxin, amiodarone cardioplegia). In the postoperative period, polygenic risk scores may guide decisions about anticoagulation. Furthermore, an investment in this study by IARS will pay dividends beyond the completion of this project as it will fully genotype every participant in the VISION Cardiac Surgery Biobank, creating a new and complete database that will help us answer emerging questions about the genetic risks of cardiac surgery patients.
6. How do you feel about receiving the IARS Mentored Research Award?
I'm extremely excited and honoured to have received the IARS Mentored Research Award.
7. How will this award affect your research/professional trajectory?
The IARS Mentored Research Award represents a key stepping stone that I believe will enrich my capabilities as an independent researcher, and act as a springboard to obtaining national and international peer-reviewed funding to support my research endeavours.
8. Once you complete this mentored research award, what's next for you? What's your vision for the future?
Once complete, I intend to build on the work supported by the IARS Mentored Research Award to develop genetic risk scores for other adverse perioperative outcomes, including neurocognitive and functional decline. I will also complete and publish the multi-centre cluster crossover trial that I am leading, which examines the impact of benzodiazepine-free cardiac anesthesia on the incidence of postoperative delirium. This work, in combination, will provide the foundation for trials of interventions seeking to prevent and mitigate postoperative cognitive and functional decline.
"An investment in this study by IARS will pay dividends beyond the completion of this project as it will fully genotype every participant in the VISION Cardiac Surgery Biobank, creating a new and complete database that will help us answer emerging questions about the genetic risks of cardiac surgery patients."
– 2021 IARS Mentored Research Award Recipient Jessica Spence, MD, PhD, FRCPC