2011 SCA-IARS Starter Grant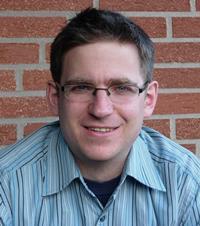 Jan Stumpner, MD
Department of Anesthesia
University of Würzburg
Würzburg, Germany
Dr. Stumpner's Research
The functional role of calcium/calmodulin kinase II in ischemic and anesthetic-induced cardiac protection.
Related Publications
The Role of Cyclooxygenase-1 and -2 in Sevoflurane-Induced Postconditioning Against Myocardial Infarction.
Stumpner J, Tischer-Zeitz T, Frank A, Lotz C, Redel A, Lange M, Kehl F, Roewer N, Smul T.
Cyclooxygenase (COX)-2 mediates ischemic pre- and postconditioning as well as anesthetic-induced preconditioning. However, the role of COX-1 and -2 in anesthetic-induced postconditioning has not been investigated. We evaluated the role of COX-1 and -2 in sevoflurane-induced postconditioning in vivo. Pentobarbital-anaesthetized…
Desflurane-induced post-conditioning against myocardial infarction is mediated by calcium-activated potassium channels: role of the mitochondrial permeability transition pore.
Stumpner J, Lange M, Beck A, Smul TM, Lotz CA, Kehl F, Roewer N, Redel A.
Desflurane (DES)-induced preconditioning is mediated by large-conductance calcium-activated potassium channels (BK(Ca)). Whether BK(Ca) are involved in anaesthetic-induced post-conditioning is unknown. We tested the hypothesis that DES-induced post-conditioning is mediated by…
Read Dr. Stumpner's recent publications and articles.
Support IARS
The IARS contributes more than $1 million each year to fund important anesthesia research. Your donation will help support innovative and forward-thinking anesthesia research and education initiatives, all of which are designed to benefit patient care. You can feel good knowing that 100% of your donation is directly allocated to research.