Share your knowledge, time and skills with the IARS community. You can get involved in multiple ways including serving as an editor or reviewer of manuscripts for Anesthesia & Analgesia, writing medical articles on IARS initiatives, serving on advisory committees, or reviewing abstracts or session proposals, moderating posters or mentoring a scholar at the Annual Meeting.

To express interest:
Complete the contact form here.
Under "My message is related to," select "Volunteering."
In the message, indicate your specific area(s) of specialization.
Attach a CV or link to your online profile.
Advice from A&A Editors: What You Should Know about Submitting Manuscripts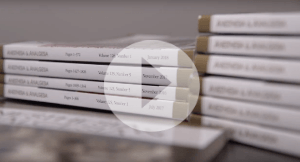 Each year, over 1800 manuscripts are submitted for review. Of those manuscripts, about 35% are accepted for publication. The A&A Editors offer a few tips for preparing your manuscript for success.