2010 Teaching Recognition Award for Innovation in Education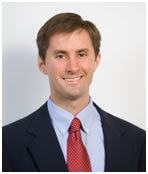 Edward C. Nemergut, MD
Associate Professor
Anesthesiology and Neurological Surgery, Program Director
University of Virginia
Charlottesville, VA
"It is almost impossible for me to imagine a career in medicine that doesn't involve teaching and working with students and residents.  For me, the two roles are so intertwined as to be inseparable."
Education Philosophy
Dr. Nemergut approaches his role as an educator with respect to the W.B. Yeats quote, "education is not the filling of a pail, but the lighting of a fire." He acknowledges the ever-changing characteristics of residents and students, requiring the critical need for innovation and flexibility.
In addition to embracing what he refers to as the "insipid opportunity to assess each learner's knowledge base" to help facilitate their transition from the theoretical to the practical, Dr. Nemergut believes the most important thing he can teach anyone "is the importance of learning itself."  According to the 2010 Innovation in Education Recipient, "students and residents must leave with the desire to never stop learning, and to continuously strive for improvement."  As a partner in lifelong learning, Dr. Nemergut strives to encourage this process.
See Dr. Nemergut in Anesthesia & Analgesia
The OpenAnesthesia Initiative
Dr. Nemergut established OpenAnesthesia.org not only to enhance the traditional paradigm of scientific journalism, but also to revolutionize Graduate Medical Education itself.  OpenAnesthesia.org creates a unique opportunity for resident physicians to cooperate and collaborate, while providing Program Directors with a tool to document core competency activities for Accreditation Council for Graduate Medical Education (ACGME) mandated learning portfolios.
The OpenAnesthesia process compels residents to take an active part in their own education, and consequently, improve the education of others.  Dr. Nemergut believes this ultimately "reminds residents they are one of a community of physicians, and a community needs the citizenship of all its members to prosper."
Support IARS
The IARS contributes more than $1 million each year to fund important anesthesia research. Your donation will help support innovative and forward-thinking anesthesia research and education initiatives, all of which are designed to benefit patient care. You can feel good knowing that 100% of your donation is directly allocated to research.