Trainee and Early-Career Resources
The IARS is committed to providing its trainee and early-career members with resources to succeed in their career in anesthesiology.
IARS offers two discounted membership types for individuals currently in-training with the same great benefits.
Focus on the Research, Focus on the Future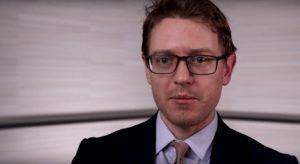 (No-longer a) Resident Austin Peters pinpoints why the IARS Annual Meeting is valuable when you're getting started in anesthesia in this video.
IARS Annual Meeting
Don't wait, space is limited at some sessions and events!
IMRA Awards
This award is intended to support investigations that will further the understanding of clinical practice in anesthesiology and related sciences. Up to four research projects are selected annually, with a maximum award of $175,000 each, payable over two years.
IMPACT Awards
This award was developed by a consortium of academic anesthesiology organizations with the goal of supporting the development of proposals for pragmatic clinical trials by anesthesiology investigators for submission to external funding sources, such as the NIH.
Abstract Awards
IARS abstract submitters to the Annual Meeting are eligible for multiple awards.
FARA Awards
This award was established to foster innovation and creativity by an individual researcher in the anesthesiology field. The next FARA grant cycle will begin in late 2020 with a due date in early 2021.
Support IARS
The IARS contributes more than $1 million each year to fund important anesthesia research. Your donation will help support innovative and forward-thinking anesthesia research and education initiatives, all of which are designed to benefit patient care. You can feel good knowing that 100% of your donation is directly allocated to research.