Supporting education and research in the field of anesthesiology is central to the mission of the IARS. As part of this commitment, we are actively engaged in the publication of several leading-edge outlets designed to advance the anesthesiology specialty and improve patient care.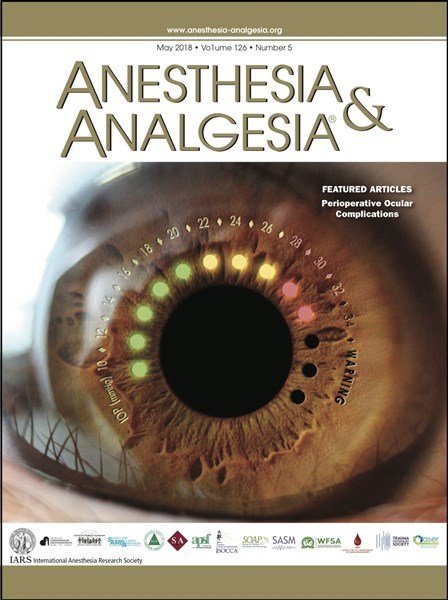 The flagship journal of the IARS, Anesthesia & Analgesia is published on a monthly basis and is a premier benefit for members of IARS. As the leading clinical journal in the field, each issue features peer-reviewed articles reporting on the latest advances in drugs, perioperative care, preoperative preparation, patient monitoring, pain management, patient safety, and many other timely topics.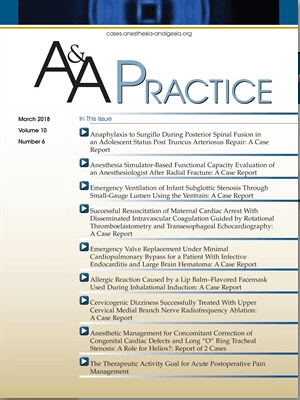 A key benefit for members of IARS, A&A Practice publishes high quality case reports with a focus on important teaching points, novel educational tools, and innovative solutions regarding patient safety, pain, quality and performance improvement, and global health management issues. All Echo Rounds and Echo Didactics articles publish exclusively in A&A Practice.
Delivered monthly right to the email inboxes of our members, A&A Bulletin shares key highlights from Anesthesia & Analgesia as well as other news from IARS.
Anesthesia & Analgesia is the official journal of the IARS as well as twelve other premier professional organizations.
In order to access Journal eTOC, simply visit the Anesthesia & Analgesia home page. Once on that page, look under "Journal Info" in the column on the right and click on "Subscribe to eTOC."
The IARS sponsors the SmartTots initiative in partnership with the FDA and works with multiple stakeholders to address scientific and clinical gaps regarding the safe use of anesthetics and sedatives in children.
Support IARS
The IARS contributes more than $1 million each year to fund important anesthesia research. Your donation will help support innovative and forward-thinking anesthesia research and education initiatives, all of which are designed to benefit patient care. You can feel good knowing that 100% of your donation is directly allocated to research.