2012 SCA-IARS Starter Grant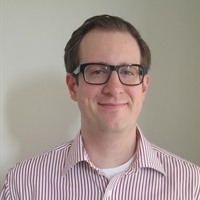 Tobias Piegeler, MD
Swiss Research Fellow
Department of Anesthesiology
University of Illinois College of Medicine at Chicago
Chicago, Illinois
Dr. Piegeler's Research
Amide-linked local anesthetics as Src kinase inhibitors in pulmonary vascular inflammation – A new target for old drugs?
Read more about Dr. Piegeler's Research at the Dull Laboratory at the University of Illinois.
Related Publications
Ropivacaine attenuates endotoxin plus hyperinflation-mediated acute lung injury via inhibition of early-onset Src-dependent signaling.
Piegeler T, Dull RO, Hu G, Castellon M, Chignalia AZ, Koshy RG, Votta-Velis EG, Borgeat A, Schwartz DE, Beck-Schimmer B, Minshall RD.
Acute lung injury (ALI) is associated with high mortality due to the lack of effective therapeutic strategies. Mechanical ventilation itself can cause ventilator-induced lung injury. Pulmonary vascular barrier function, regulated in part by Src kinase-dependent phosphorylation of caveolin-1 and intercellular adhesion molecule-1 (ICAM-1), plays a crucial role…
Endothelial barrier protection by local anesthetics: ropivacaine and lidocaine block tumor necrosis factor-α-induced endothelial cell Src activation.
Piegeler T, Votta-Velis EG, Bakhshi FR, Mao M, Carnegie G, Bonini MG, Schwartz DE, Borgeat A, Beck-Schimmer B, Minshall RD.
Pulmonary endothelial barrier dysfunction mediated in part by Src-kinase activation plays a crucial role in acute inflammatory disease. Proinflammatory cytokines, such as tumor necrosis factor-α (TNFα), activate Src via phosphatidylinositide 3-kinase/Akt-dependent nitric oxide generation, a process initiated by recruitment of phosphatidylinositide…
Read Dr. Piegeler's recent publications and articles.
Support IARS
The IARS contributes more than $1 million each year to fund important anesthesia research. Your donation will help support innovative and forward-thinking anesthesia research and education initiatives, all of which are designed to benefit patient care. You can feel good knowing that 100% of your donation is directly allocated to research.