Trainee and Early-Career Resources
The IARS is committed to providing its trainee and early-career members with resources to succeed in their career in anesthesiology.
Early-Stage Anesthesiology Scholars (eSAS), which helps to plan the Scholars' Program at the IARS Annual Meeting, is a community led by trainees, for trainees. eSAS serves the interests of early-career anesthesiologist scientists, providing an academic home for developing scholars in anesthesiology. To learn more about eSAS and how to get involved, visit http://esashq.org.
In recent years, a new approach for EEG monitoring in anesthesiology has been developed, making it possible for anesthesia care providers to easily read and recognize "EEG signatures" and dose-response patterns for most anesthetic drugs. This activity is composed of several courses, developed to introduce you to the basics of using EEG to recognize the altered states of arousal caused by commonly used anesthetic drugs.
Share your knowledge, time and skills with the IARS community in a variety of ways.
IARS On Demand delivers 80 hours of presentations from the IARS Annual Meeting and International Science Symposium, including the 2019 Scholars' Program sessions. With IARS Annual Meeting On Demand, you can earn AMA PRA Category 1 Credits™ while exploring sessions on a variety of subspecialty topics.
The Scholars' Program, offered as part of the IARS Annual Meeting, is specifically designed for early-stage anesthesiology scholars and focuses on topics unique to them, such as sharpening skills and best practices, career and publishing advice, and networking.
Master what you need to know with SelfStudyPLUS. Access more than 2,900 questions, including confidence measures, supplemental learning assets, and recommended reading through the innovative SelfStudyPLUS secure, mobile-friendly website. Blending machine learning and proprietary algorithms, SelfStudyPLUS continually assesses your unique knowledge and competency and keeps you on your most efficient path to proficiency.
Value of Presenting Research at the IARS Annual Meeting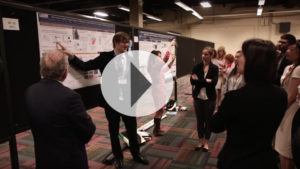 In this video, find out why researchers from all stages in their careers and backgrounds choose to present their research during poster session presentations at the IARS Annual Meeting and why they find this experience valuable.
IMRA Awards
This award is intended to support investigations that will further the understanding of clinical practice in anesthesiology and related sciences. Up to four research projects are selected annually, with a maximum award of $175,000 each, payable over two years.
IMPACT Awards
This award was developed by a consortium of academic anesthesiology organizations with the goal of supporting the development of proposals for pragmatic clinical trials by anesthesiology investigators for submission to external funding sources, such as the NIH.
Abstract Awards
IARS abstract submitters to the Annual Meeting are eligible for multiple awards.
FARA Awards
This award was established to foster innovation and creativity by an individual researcher in the anesthesiology field. The next FARA grant cycle will begin in late 2020 with a due date in early 2021.
Support IARS
The IARS contributes more than $1 million each year to fund important anesthesia research. Your donation will help support innovative and forward-thinking anesthesia research and education initiatives, all of which are designed to benefit patient care. You can feel good knowing that 100% of your donation is directly allocated to research.