Anesthesia & Analgesia and A&A Practice
The International Anesthesia Research Society (IARS) announces its search for Editor-in-Chief of its flagship journal, Anesthesia & Analgesia, the leading clinical journal in anesthesiology. The Editor-in-Chief develops and executes vision and strategy for the journal and leads a large editorial board.
As part of our Centennial recognition, Anesthesia & Analgesia commissioned a series of papers focused on the future trajectory of anesthesiology, perioperative medicine, critical care, and pain medicine. These papers will be added to an online collection as they publish in Anesthesia & Analgesia throughout 2022.
A&A: The Anesthesiologist's Key Resource to Staying Current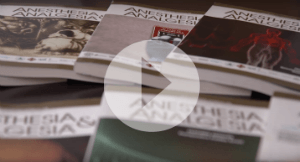 Established in 1922, Anesthesia & Analgesia provides the practice-oriented clinical research you need to keep current and deliver optimal care to your patients. Learn why you should be reading the journal and what role it serves for the anesthesia community.
Advice from A&A Editors: What You Should Know about Submitting Manuscripts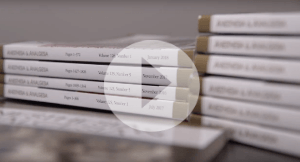 Each year, over 1800 manuscripts are submitted for review. Of those manuscripts, about 35% are accepted for publication.The A&A Editors offer a few tips for preparing your manuscript for success.
Support IARS
The IARS contributes more than $1 million each year to fund important anesthesia research. Your donation will help support innovative and forward-thinking anesthesia research and education initiatives, all of which are designed to benefit patient care. You can feel good knowing that 100% of your donation is directly allocated to research.